Positive Mental Heath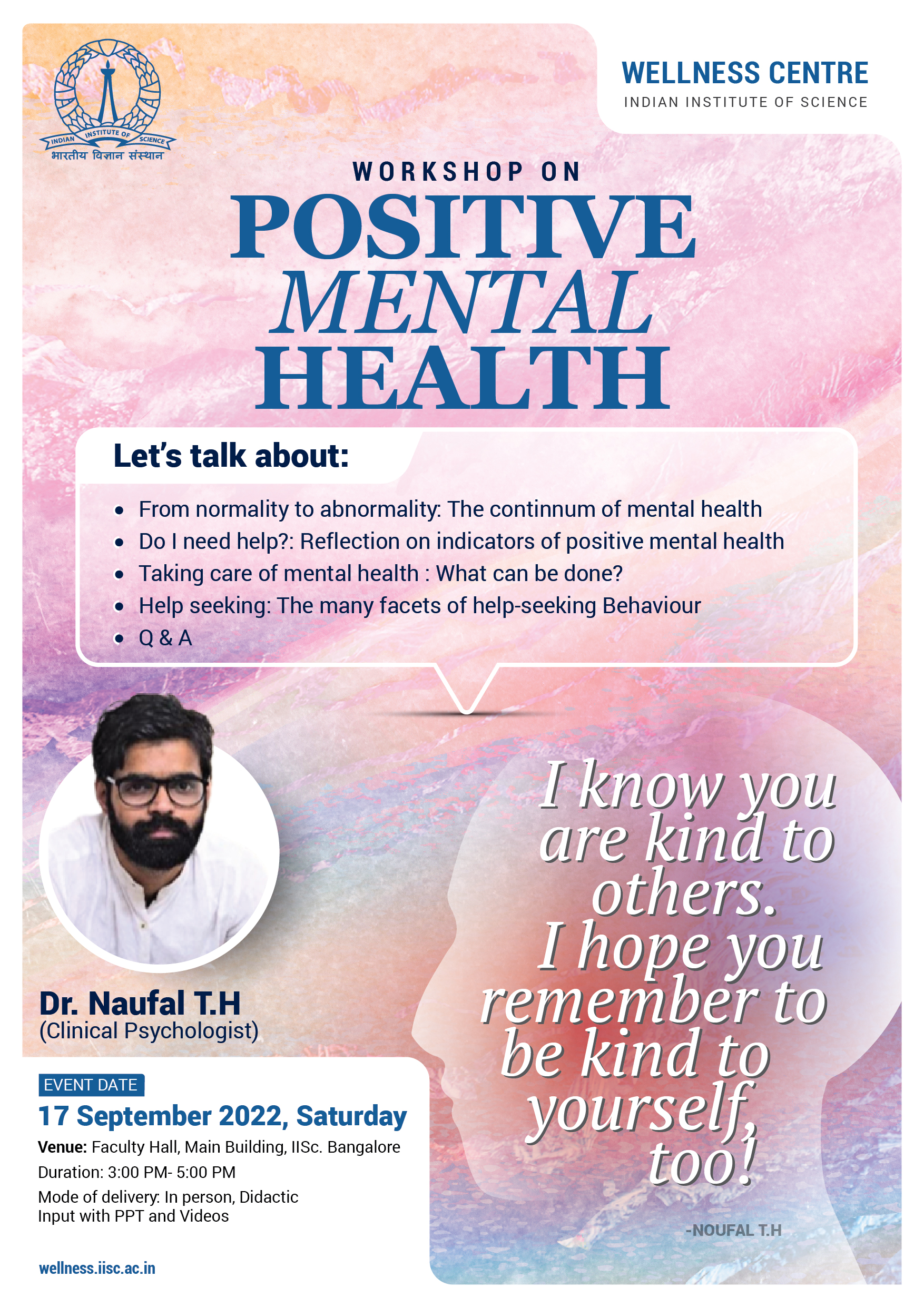 Speaker:  Dr. Naufal Hameed (Clinical Psychologist)
Date and time: 17th September 2022, Saturday, 3:00 p.m.- 05.00 p.m.
Total duration: 90 minutes -120 minutes
Venue: Faculty Hall, Main Building, IISc
The Speaker will discuss a wide range of topics:
Normality to Abnormality: The continuum of mental health.
Do I need help?: Reflection on indicators of positive mental health.
Taking care of mental health: What can be done?
Help-seeking and many facets of help-seeking behaviour.
The talk will be followed by a Q&A Session.
Join us to understand the challenges in seeking mental health care, promoting positive mental health, removing the stigma related to mental health, and the ways to seek and provide care.