Ask an Expert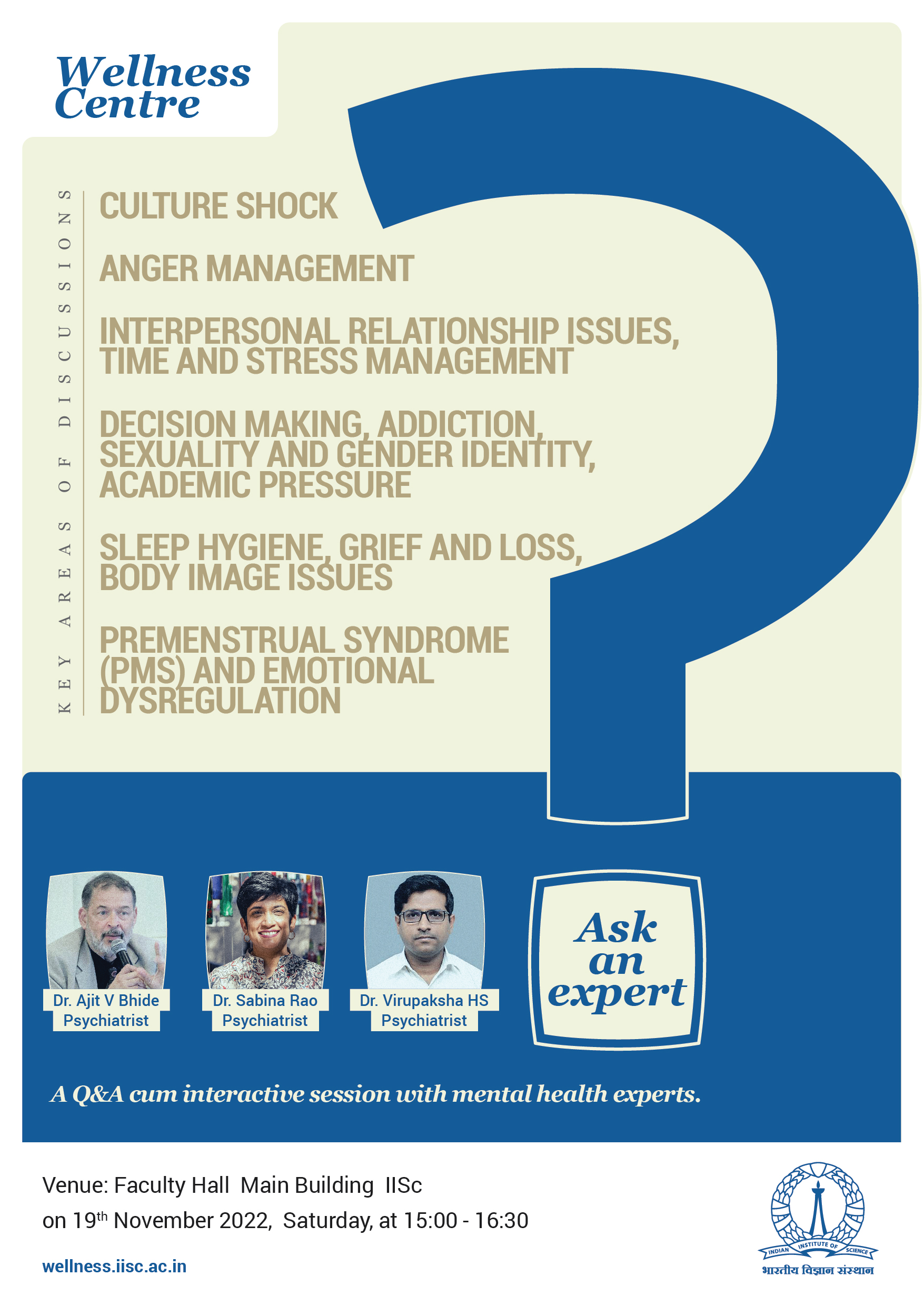 Speakers : Dr.Ajit V Bhide, Dr.Sabina Rao, Dr.Virupaksha HS.
Date: 19th November 2022.
Timings Saturday 3:00pm – 4:30pm.
Venue : Faculty Hall Mian Building IISc.
A Q&A cum interactive session with Mental health experts.
Speakers discussed a wide range of topics as mentioned below:
Culture shock, anger management, interpersonal relationship issues, time and stress management, decision making addiction, sexuality and gender identity, academic pressure, sleep hygiene, grief and loss, body image issues, premenstrual syndrome(PMS) and emotional dysregulation.